Youth hostel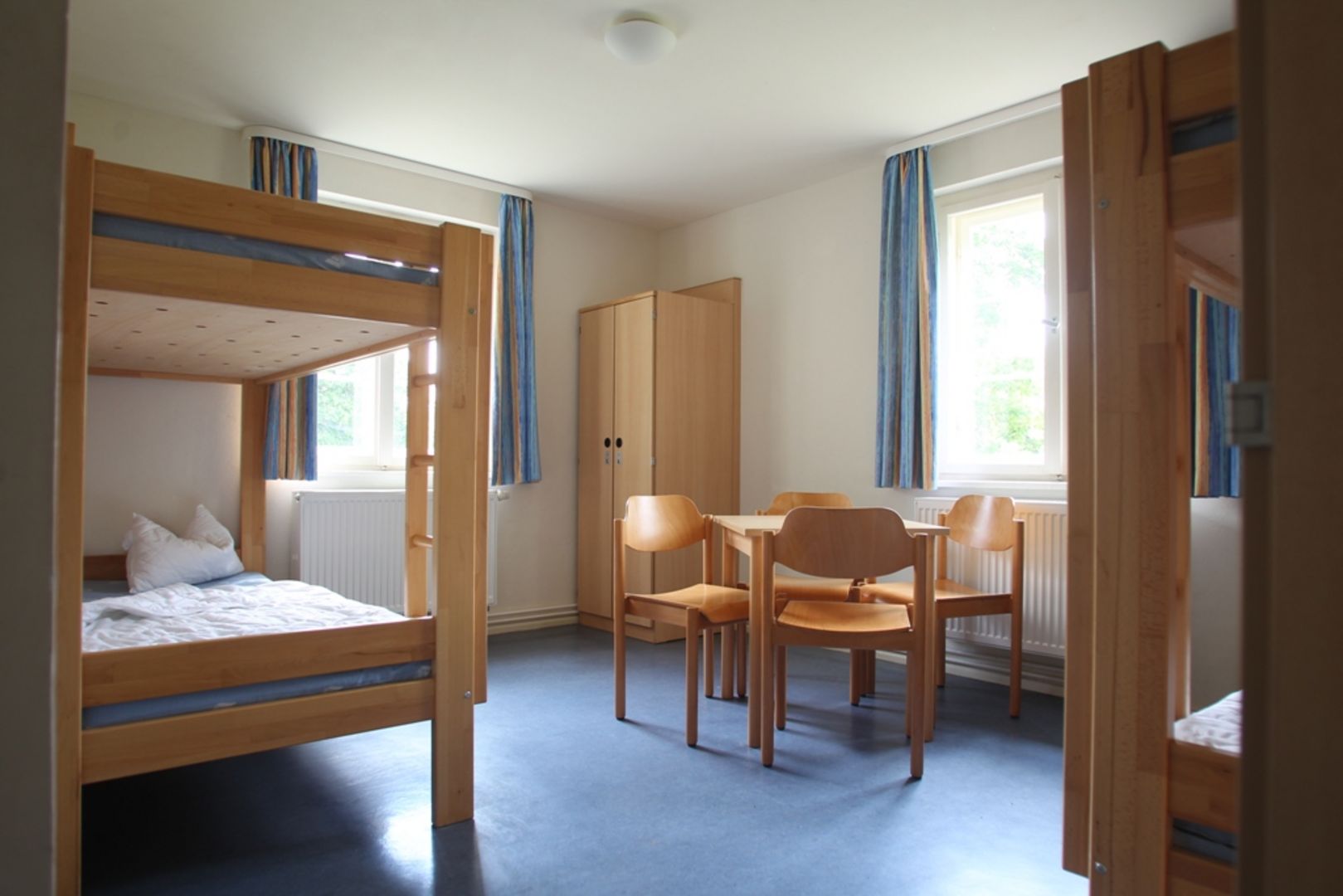 A youth hostel is a type of hotel where mainly young people can stay while traveling. In a youth hostel there are usually several dormitories with many beds. The bathrooms are washrooms with several showers, sinks and toilets that can be used by all guests. Sleeping in a youth hostel is not as expensive as sleeping in a hotel.
More than 100 years ago, the teacher Richard Schirrmann and his school class were surprised by a bad thunderstorm during an excursion. They were left to spend the night in a school. Schirrmann then had the idea that there should be overnight accommodations for students everywhere, the youth hostels. Richard Schirrmann built the first youth hostel in 1909 in an empty school. That was in the small town of Altena in North Rhine-Westphalia. Later, the youth hostel was moved to Altena Castle. Richard Schirrmann became the hostel father, that is, the manager of the youth hostel.
Richard Schirrmann's idea appealed to many people and youth hostels were opened in many cities. Nowadays, there are youth hostels all over the world where, for example, school classes can spend the night. Many young people or families who don't have so much money to travel also like to stay there. Nowadays, the facilities are more modern and you can often sleep in smaller rooms.
Do you want to support us?